Yogic Breathing is Healthy Breathing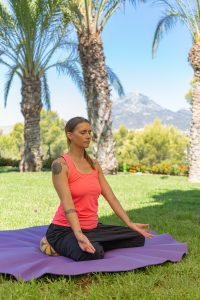 I have spent much of the past two years teaching people to breathe. I still teach postures, but pranayama mostly fills my days, now. Sadly, I gave up teaching group yoga classes during, and then after, the pandemic. It was a super hard time. I am glad that all the videos I streamed via my Facebook Page, Alteayoga with Rachel Rose, are still online. They are a poignant reminder of the dark days of the first confinement.
The SHA keeps me super busy, as do my massages.
At time of writing, I am offering Yoga Breathing Classes here in Altea. Please contact me if you would like to know more. Breath is life!
How we Breathe
Don't forget that I began writing about the mechanics and fine tuning of breathing here in this blog. I called it "How We Breathe". You might find something interesting there. Go have a look!
Breathe.